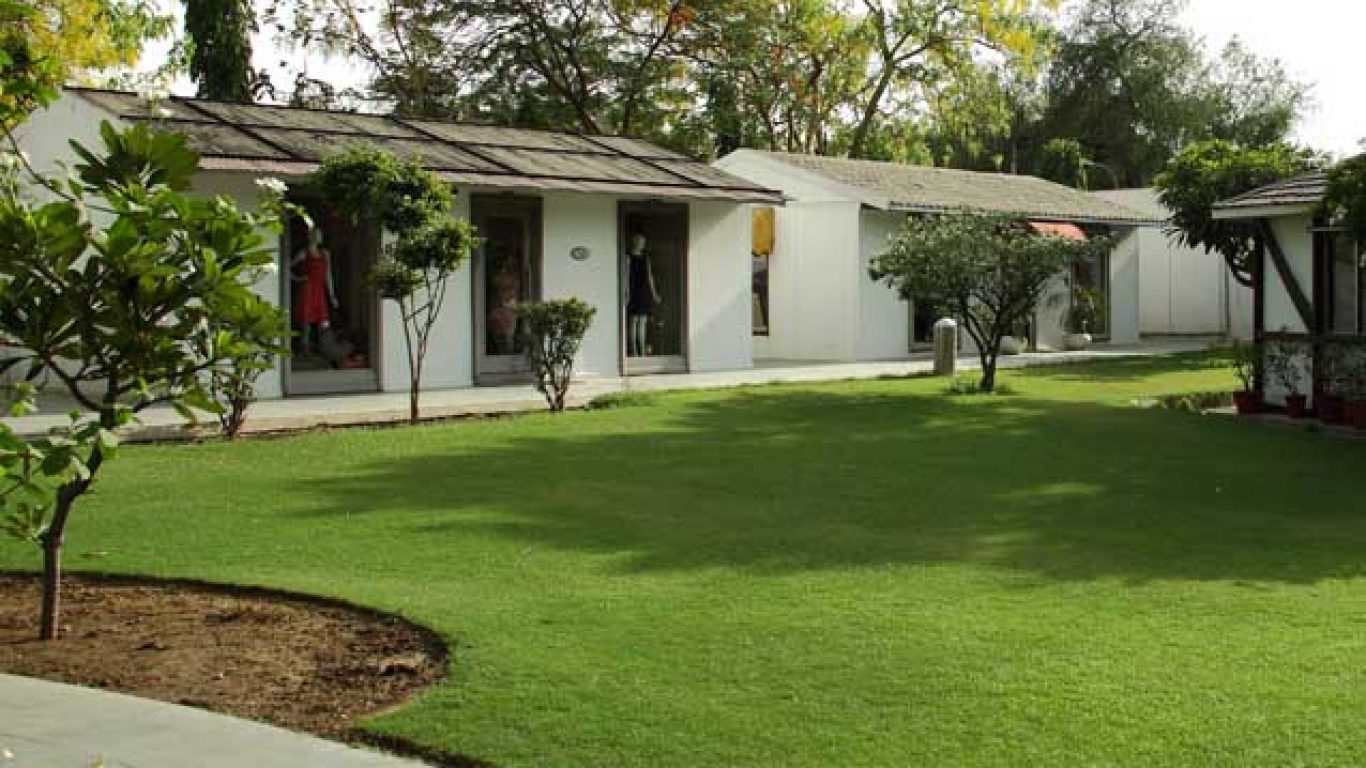 Santushti Shopping Complex, Delhi
From boutique stores to designer labels, art galleries, salons, thai food and cosiest spots, Chanakyapuri-based Santushti Shopping Complex is an ultimate shopper\'s paradise. For the uninitiated, Air Force Wives' Welfare Association started the Santushti Shopping Complex in the early 80s....Read more
From boutique stores to designer labels, art galleries, salons, thai food and cosiest spots, Chanakyapuri-based Santushti Shopping Complex is an ultimate shopper's paradise.
For the uninitiated, Air Force Wives' Welfare Association started the Santushti Shopping Complex in the early 80s. What attracts shoppers the most here is serene surroundings, with lush green lawns. A favourite with the elite, Santushti shelters terracotta-roofed designer boutiques selling exquisite sarees, heavily embellished salwar suits, stylish western dresses, ornate shawls and trendy stoles.
You can spend hours just admiring the beautiful jewellery and silverware in some shops. Ensemble, which sells silk dresses, also has ethereal pearl collections.
Speciality Shops @ Santushti Shopping Complex
A speciality tea shop, Sancha, sells exclusive tea at the Santushti Shopping Complex. Designer Neeru Kumar's splendorous woven scarves are sold at Tulsi. Resplendent kashgar (sheer cashmere wool) shawls are sold at Nur. Home furnishing from Anokhi is also much sought after.
This small shopping complex offers a plenty of avenues for shopping and fun. While Kastro's is famed for its fine Cuban cigars, Inchie Tape, Anokhi, Christina, and Maison.15, amongst others, are also some of the favourite destinations for regular shoppers. Run by the Air Force Wives' association, this complex is quite popular as a much loved hanging out joint for diplomats' wives.
When you are done shopping, you may as well head over to Diggins for amazing Pizza's or Salad. If you wish to try out some dessert or a smoothie, do check out Olivia. Oriental Cafe One Degree East is also a good option available at this shopping complex.
The rich and the famous frequent Santushti Shopping Complex not only for the products but for the privacy that the enclosed complex offers.
It is one of the quieter places to go shopping in Delhi.
Read our popular blogs:
What I did not know about the Shahpur Jat Market in Delhi
"I can't explain why a bride buys her wedding dress, whereas a groom rents his tux." – Lou Holtz
---