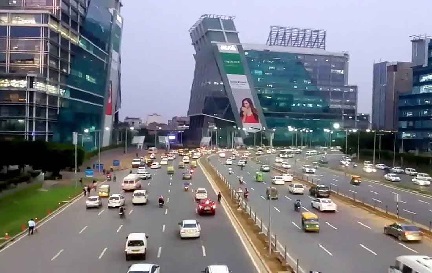 MG Road Delhi
The Mehrauli Gurgaon Road – MG Road Delhi – was an elite shopping destination some years ago before the advent of malls. MG Road was the destination for all designer wear shopping and several leading designers had their stores there...Read more
The Mehrauli Gurgaon Road – MG Road Delhi – was an elite shopping destination some years ago before the advent of malls. MG Road was the destination for all designer wear shopping and several leading designers had their stores there before some of the shops were sealed and buildings were broken down by the municipal authorities. Today the MG Road shops have come back to life. However, a large number of Lifestyle stores have replaced the designer stores now.
Home Decor & Furniture Shops-MG Road Delhi
MG Road Delhi has now bounced back to reclaim its glory. There are now over 100 shops on either side of the road. Some of the top brands in home décor, furniture and furnishings are located here. Marina is the Dubai headquartered furniture showroom. It has three floors of furniture selected from around the world.
The Gallery is another three storied complex that has multiple stores for designer wear and furniture, the anchor store being Raseel Gujral's 'Casa Paradox' for luxury interiors. CRC complex, another well-known shopping complex, houses VIA Homes. They specialize in home interiors, furnishings by Sarita Handa and Muslin, and the Stanley leather showroom .
Further, one may also spot lifestyle retail store FCML in the vicinity.
There are shops like Ishatvam, Stone Craft, Oma, D' Decor, Furniturewala, Wicker World and several others in this stretch. Parking is by the roadside.
Moreover, one may explore here multiple shops for furniture, furnishings lamps and lamp shades.
Chattarpur Temple near MG Road Delhi
MG Road is well connected by the Metro. Chattarpur, which is famous for its temple, is one of the stops in the metro route. There are several marble and granite warehouses in Chattarpur.
MG Road is one of the best shopping places in NCR  for home furnishing and furniture.
Check out reviews of other Delhi markets here.
---