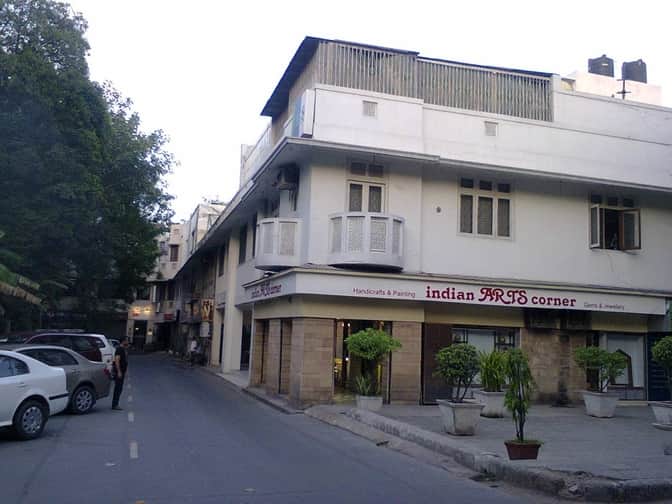 Sunder Nagar, Delhi Shopping Market
If you ask us to name a market in Delhi which caters to extravagance with a range of beautiful products, it has to be the Sunder Nagar market. The market is popular for its art galleries and handicraft shops. Sunder...Read more
If you ask us to name a market in Delhi which caters to extravagance with a range of beautiful products, it has to be the Sunder Nagar market. The market is popular for its art galleries and handicraft shops.
Sunder Nagar is where the rich and the famous shop for exquisite garments, tribal artifacts, carved-wood furniture as well as heirloom jewelry.
Sunder Nagar is situated on Mathura road, south of the Purana Qila (Old Fort) and close to the zoological gardens. It is an upmarket residential area in the center of Delhi. This shopping market surrounds a beautiful park.
This is one shopping market in Delhi that has certainly not changed over the years.
Antique Shops @ Sunder Nagar
The Sunder Nagar market is less showy and quieter than the other markets. Moreover, the shops have a reputation of stocking superior quality, stylish and classy products. The main reason for this is that it is a market for antiques (many are replicas), handicrafts and silver Jewellry, that interest only a few. So art and handicrafts lovers are the only few shopping here.
This Delhi shopping market certainly retains its leisurely charm and lazy ambience as a hassle free quiet neighbourhood shopping market. There are no bargain shops for garments in this market.
Further, Asia Tea house is a wonderful place to visit for all tea lovers. They have some excellent teas from the estates in Assam and Darjeeling that are not easily available elsewhere. Walk into the Mascot's book shop and you will find some rare coffee table books. If you are looking for restaurants, there is BACI (an Italian restaurant) and Nathu Sweets for the Indian delicacies.
Sunder Nagar Diwali Mela
Adding to the festive shine, Diwali Melas certainly make for the most exciting part of celebrations in Delhi. Sunder Nagar boasts of one of the oldest Diwali Melas in the city. It is being organised for more than 50 years now.
What makes this Mela the popular one among Delhiites are magic shows, loads of activities for kids and elders, the giant Ferris Wheel ride, and fun-filled competitions.
One can also shop here for Diwali knick-knacks. These include beautiful handicraft items, jewellery, clothes, bags, diyas, home decor items and colourful floating candles.
Read Our Popular Blogs:
Top 10 Handicraft Shops in Chennai
Why Does the Lajpat Nagar Shopping Market Attract Brides?
The Complete Guide To Wedding Shopping In Delhi's South Ex Market
Days Closed :- Sunday
Timing :- 11 am to 7pm
Bus/Metro :- Pragati Maidan on blue line, Khan Market on violet line
---