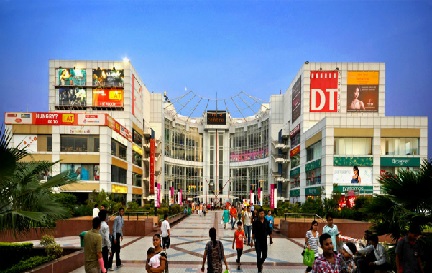 DLF City Center Mall
DLF City Center Mall was the first mall in Gurgaon. It is spread out over three levels and is more compact compared to some of the new malls. Home Centre @ DLF City Center Mall Home Centre is the Mall's...Read more
DLF City Center Mall was the first mall in Gurgaon. It is spread out over three levels and is more compact compared to some of the new malls.
Home Centre @ DLF City Center Mall
Home Centre is the Mall's anchor store. Above all,  this is a huge departmental store and is part of the Lifestyle store brand that stocks all home accessories, including furnishings, furniture, modular kitchens and more.
Popular Stores
Bombay Selections, Meena Bazaar, Panna Saris, Simran, Chhabra, Kalpana and Cotton Curio are stores that stock both casual and formal Indian garments. In addition, Madame and W are both known for their chic western designs. Among the accessory shops, Accessories  it is known for costume jewellery. D&A and Delco are known for their shoes and Baggit, as the name suggests, is the bag shop.
Maspar is a small shop with good furnishing options and Kriti creations is known for its fengshui/vastu products. This shopping mall has a lot of footfalls.
Restaurants
When you have done with the shopping, stop at 'Coco Palms or Shree Ratnam for some South Indian delicacies. Here are other cool food outlets to try out for at this Gurgaon mall. These include Not Just Paranthas, Corn 'N' More, Pizza Hut, Baskin Robbins, Barista Lavazza Espresso Bar, Domino's Pizza and more.
Compared to some of the big malls in Delhi, DLF City Center Mall may offer comparatively less options but it still is worth going if you are in the area.
---