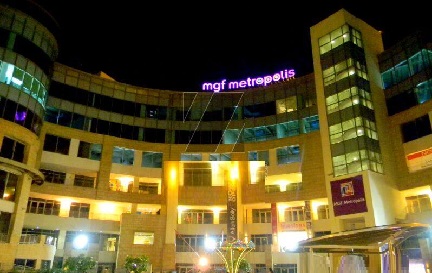 MGF Metropolis
MGF Metropolis is quite a spacious mall in Gurgoan, the northern Indian state of Haryana.  It is situated right next to the Sikandarpur Metro station. Further,it is one of the largest malls in Gurgaon. Retail Chain Stores @ MGF Metropolis...Read more
MGF Metropolis is quite a spacious mall in Gurgoan, the northern Indian state of Haryana.  It is situated right next to the Sikandarpur Metro station. Further,it is one of the largest malls in Gurgaon.
Retail Chain Stores @ MGF Metropolis
It houses three large well-known retail chain stores. Its two anchor stores are Lifestyle and Spar. Lifestyle is a part of the 'Landmark' group from Dubai. They started their operations in India in 1999.You can find clothing, footwear, children's wear & toys, furniture & home furnishings, as well as beauty & fashion products here. It  certainly has the convenience of a one stop shop with both domestic and international brands.
The supermarket chain SPAR has its hypermarket in the basement area.SPAR is headquartered out of Netherlands. They are known to have a very wide range of products on offer including kitchen accessories, clothes, gifting items, electronics, fresh produce (including fruits, vegetables, meat, fish, delicatessen and an in-store bakery), basic essentials, health and beauty products and wine and beer.
In addition, Max is another popular store . As a matter of fact, it has its own label for apparel and footwear for men, women and children. They have a wide range which is very competitively priced.
However, the Metropolis Mall has a lot of vacant spaces . It is still very popular as the anchor stores stock a variety of products that appeals to a large section of the local population.
Find out how MGF Metropolis compares to other Delhi malls.
---
405 views